Well, it's just after 8am here and I'm trying to get everything done this morning that I need to. I had hoped I could get up early and scrap my VERY last page I need to for Elliott's first year book which is going to be 50 pages! but that will have to wait til later.
You see... I have a JOB interview today! It really was lucky I guess because I've been meaning to go to the daycare behind our house for quite some time to apply for a job but with dh's work schedule and me being with the little guy, it hasn't happened.... until yesterday. I went over there, and they weren't even taking applications. So I came back home and opened the phone book to "child care". The very first listing I called said they were hiring, quickly, for a couple of positions. I happened to be talking to the boss who said they had interviews set up for today and if I would be able to come too! (Did I say they wanted to hire quickly or what?!) So I'm ultra excited! This daycare center is one of the most reputable in town and has 4 locations. So wish me luck!
Then, this morning I got up and checked out a layout I posted yesterday to see my comments, and my cousin's wife had commented on it! Now here's the story on that...
My dh first got me interested in digiscsrapping by buying me a magazine last Dec on it. At the time, I was interested but I only knew about CDs you could get at Michael's (which, if you've seen them, you know they're a bit outdated). 2 Weeks later I saw Janel at our Family Christmas and she opened me up to the world of DigiScrapping online! It was amazing and never looked back! (Thank you Janel!!!) But, after all this time of meddling around online, I never knew my cousin's wife's screenname anywhere nor did I ever see a layout I recognized or anything. 10 Months!!! Can you beleive it?! so this morning after reading her comment I was FINALLY able to browse her gallery and look upon her daughter (who, by the way, is growing way too fast!) whom I haven't seen since last Christmas. Yay for me!
By the way, the first website Janel ever gave me was to
Blue Flombingo
, Karah Fredrick's personal store.
Alright, now I suppose I better get to some business too.. lol. The last bit of news I wanted to tell you is about Get Digi With It.
Our First Annual Halloween Party is starting to wrap up. The last challenge will be posted today and on Halloween, we will know who the winners are! The layouts are SO incredibly cute and so you should definitely check them out!
You can find the gallery here!
I tell you, our members are SO creative and inventive, the keep me rolling on the floor!
The GDWI Speed Scrap I host has been growing like a weed! our first week, we had 5 people show, and this past Saturday, there was 17!! They are so fun and addicting and I hope you come join us and help that number keep getting bigger! You can find our
speed scraps here
on Saturday Nights at 10pm EST. Don't miss it!
And finally, there are LOTS of digibits being earned at GDWI, which, if you don't know, are points that earn you gift certificates to the store! You earn them by completing challenges, winning Feature of the Week, and posting more times than the Posting Diva! Find out more about the
DigiBits at GDWI here
.
And one of the challenges we have is a template challenge hosted by Amy of the Creative Team there. This month she made 2-page templates for us both times! Here's the template currently for the challenge.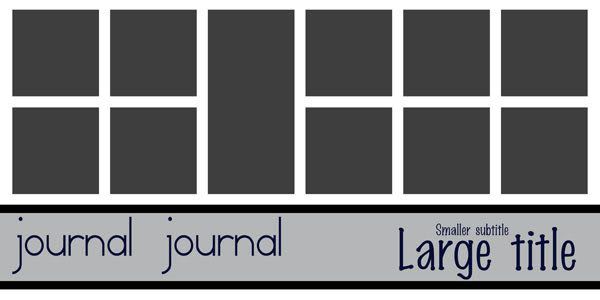 The deadline to submit this challenge is October 31st and it earns you 4 DigiBits. Click the image above to be taken to the challenge thread!